First-round pick, aspiring sports business mogul
There are two sides to the NFL: there's the football, and then there's the business.
ESPN - ROB DEMOVSKY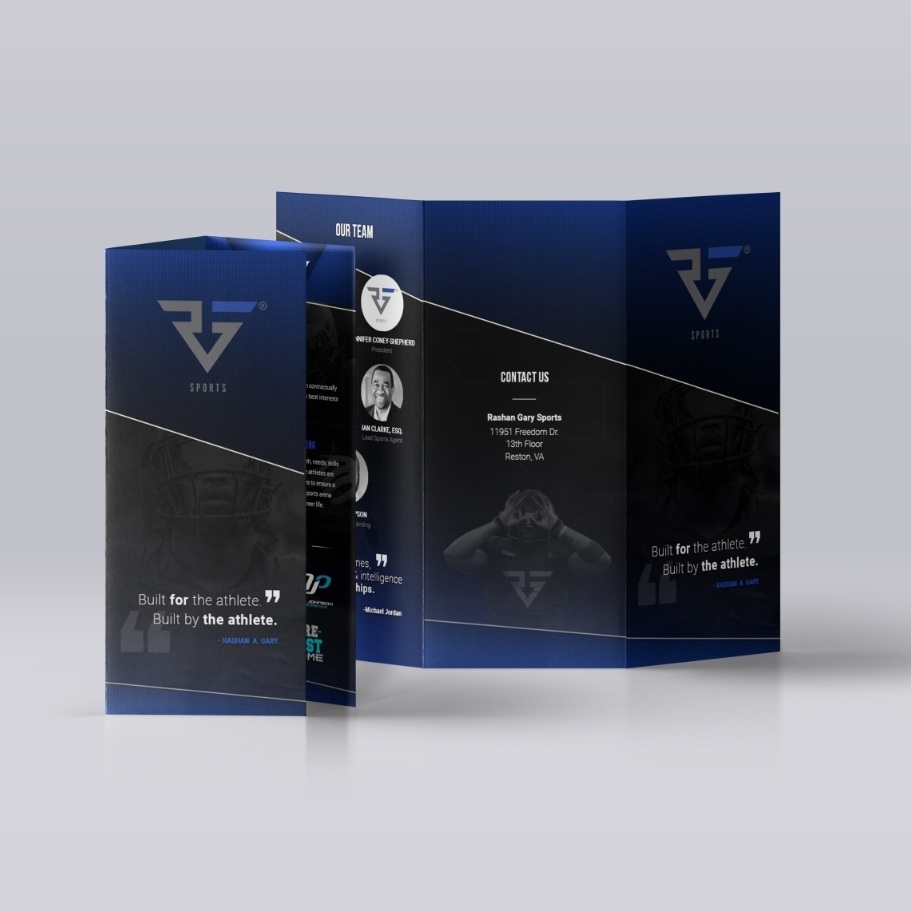 Full Service Sports Agency
Rashan Gary Sports (RGS) is a full-service sports agency specializing in athlete and brand representation and management
RGS is led by a talented team, with 50+ combined experience across every level of need pertaining the wants/ requirements and obstacles that every athlete and their families encounter/desire.
Business, Legal, Entertainment, Branding, Partnership, Infrastructure, & Charity
RG Sports Services
MENTAL WELL-BEING
Support Mental Wellness programs, both during and post-career, to realize his/her own abilities and management of personal and professional stresses. RGS initiates supportive programs with focuses ranging from mental well-being to self worth.
BUSINESS DEVELOPMENT
Preparation is the key. Our team will work tirelessly to pursue strategic opportunity for its clients, cultivating partnerships or other commercial relationships. Our strategies are targeting long-term value and optimizing timely deliverables.
CONTRACT NEGOTIATION
RGS specializes in legal negotiation, both contractually and partnerships, working in the ethically best interests of our clients.
TRANSITION/SUCCESSION PLANNING
Planning based upon the athletes strength, needs, skills and interests. RGS' objective is to ensure athletes are provided the necessary skills and services to ensure a smooth transition into the professional sports arena and ultimately the transition into post-career life.

The Choice
The Man & The Brand